I flew all day looking for sheep.  It was a gorgeous afternoon, and I also found a couple of small wolf packs.  They were up in the high country running around with the sheep and caribou and probably having the time of their lives with this thin snow pack.  The most impressive thing was watching the dark wolf (pictured below) climbing a nearly vertical snow face!  There is no doubt, us two legged critters just can't compete.  Really fun stuff to watch.
Last week we tracked down a few wolverines and I posted a couple photos below.  This job followed our largest 2015 snow fall in South Central Alaska, so the landing zones were a little sketchy at best.  The lakes were over-flow traps, and the hill sides were bottomless ice crystal pits.  The problem is that you can't fly for eight ours with out eventually stopping to pee … so, my buddy Ernie was kind enough to finally land and stomp us out a place to stop with his snow shoes.  
I'm thankful to be working again, it's been another long Alaskan winter … But that's why we love it up here :o)
This is the picture that is one of my favorites.  Look at that black wolf going nearly vertical in the snow headed for that huge cornice.
Another dark wolf.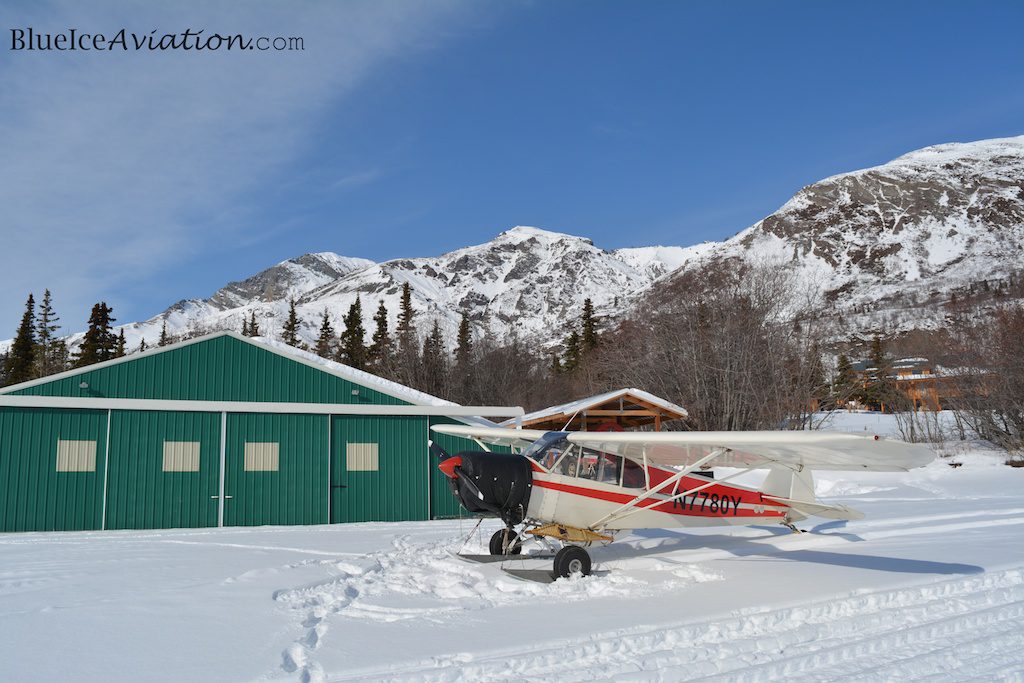 First day back up at Sheep Mountain.
Another pair of wolves I found today climbing around at 6400′.
Headed home after a beautiful day at work.
Descending into the Matanuska Valley this evening from high in the Talkeetnas.
This was taken last week after the snow-fall.
One of the wolverines we found.
Same wolverine far below my ski.
The wind blew pretty good for several days, but it was manageable.  Of course it is always discouraging when a zippy 60 mph ground speed is reason for rejoicing.