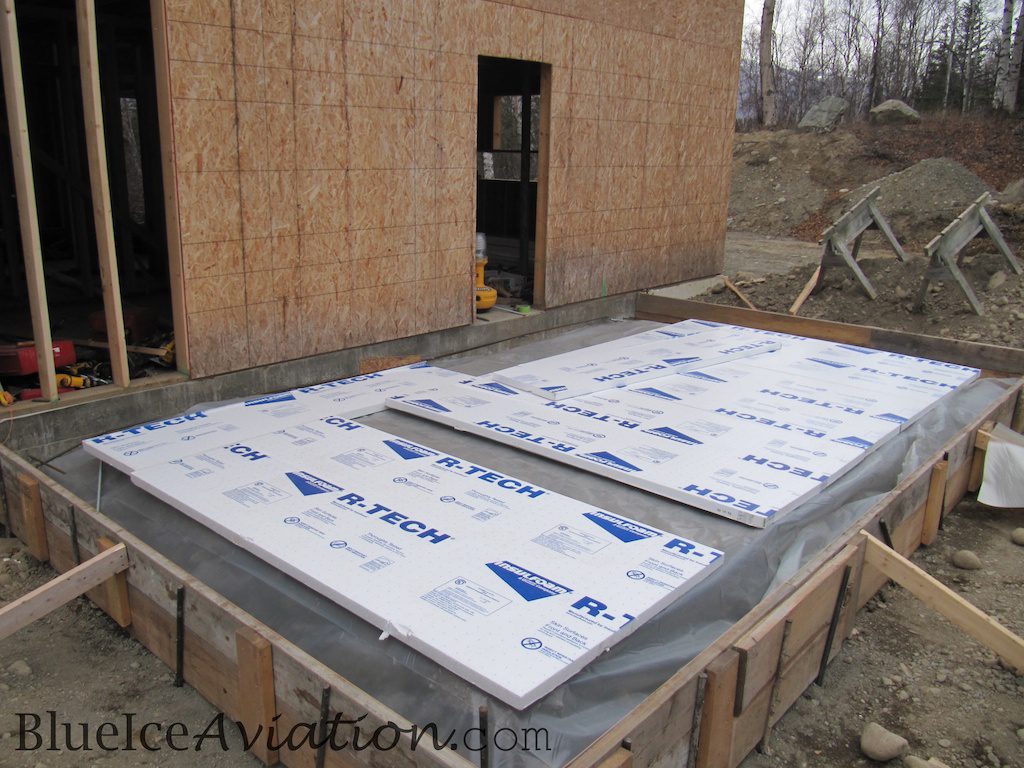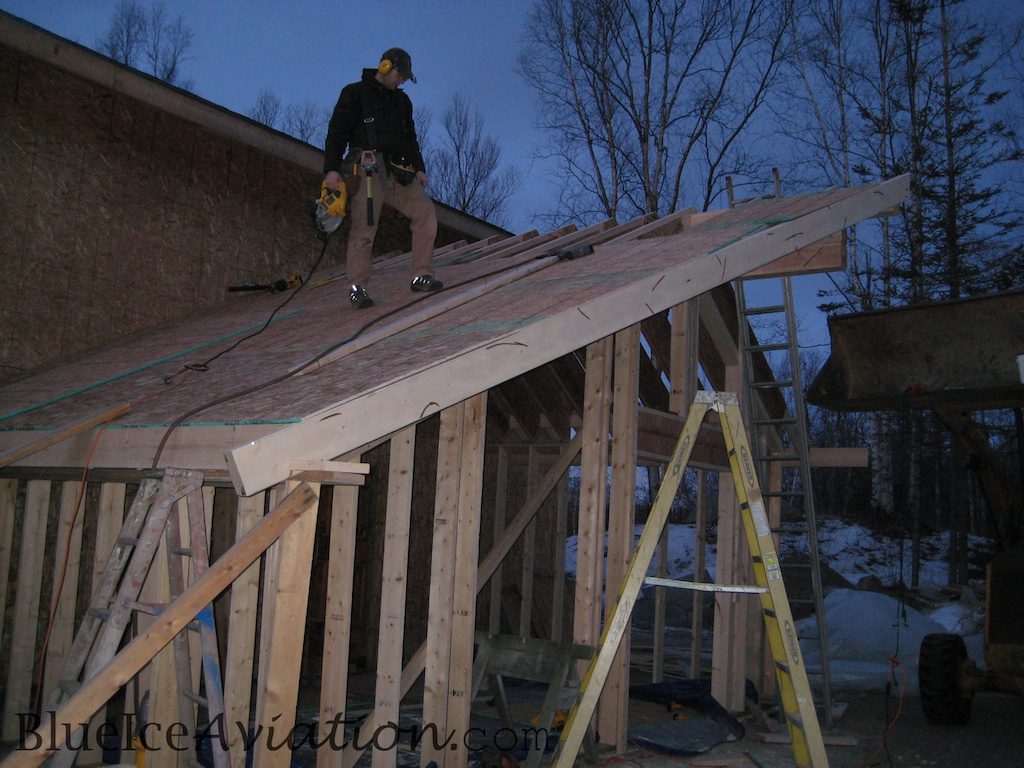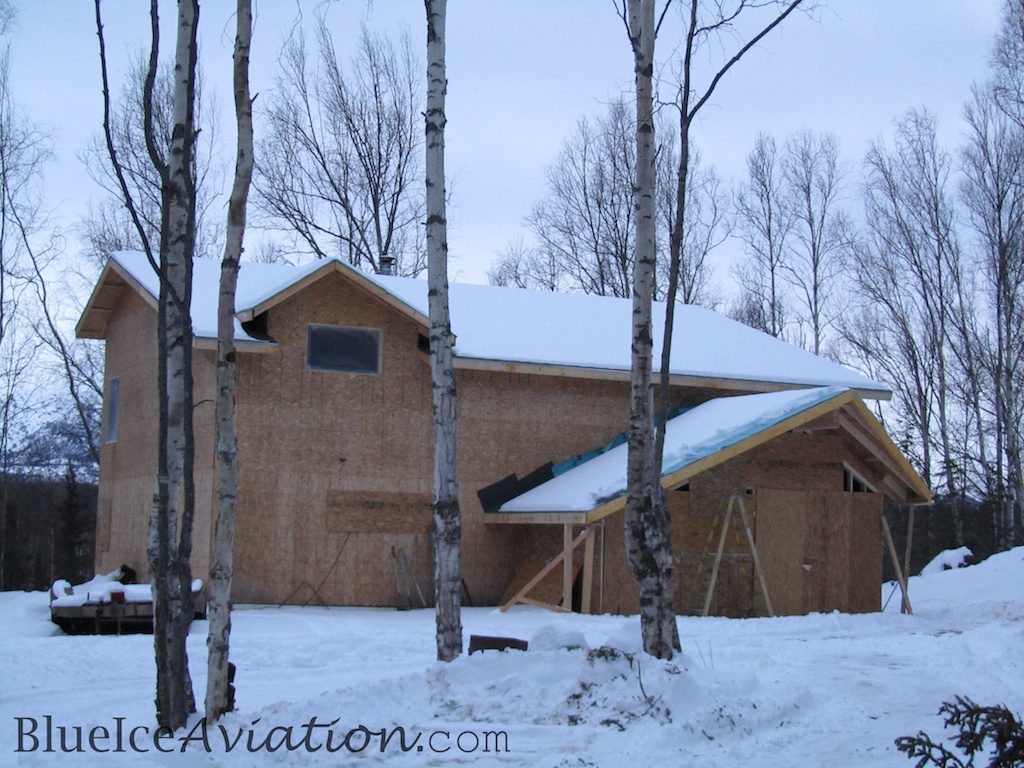 For those of you blessed with a warmer climate you may not know what an arctic entry is. An arctic entry is an in-between room that serves as an entry way. When it's 5 degrees outside it's really nice to have a dedicated area to peel off the layers of clothes, kick off the boots, and isolate the snowy mess. It also helps keep the warm air in the house rather than dumping it outside every-time the front door is opened. I went all-out on the arctic entry … in fact it's bigger than the kids bedrooms.
The initial plan was to frame a floor for this portion of the house. After much consideration I decided the only right way to do it was to pour another slab. I started this little chore with my spare time in October. It's been a slow process, but we got the concrete poured in the 12th hour of the Alaskan Summer. It was a significant thrash trying to keep the freezing rain and slush from destroying the surface of my finished concrete. We poured the slap on October 28th, but I did not have a permanent roof over it until January 9th. During those in-between months I had the concrete covered with a temporary shelter made with old wood and a blue tarp….very skookum.
My buddy who poured the concrete for me applied a large stamp of the state of Alaska to the floor. It looks awesome, and I can't wait to get this room finished. I did not start framing on this until January, but it was really slow because of the prow front and the beam work. During the months of November and December I was able to accomplish a lot of pick-up framing inside the house. I also installed a wood stove and chimney with some help from my dad, and boarded up all the windows to keep the snow from blowing in. The house will look totally different once the windows are installed and the siding is on.
Never underestimate just how little one person can get done working alone.
To see all the images of the house project thus far click here.