We started the month of March with some pretty awesome weather, but she has turned on us now.  Like they say, "If March comes in like a lamb it goes out like a lion"… it's true this year.  This is our 5th day (in the past two weeks) that has ended up looking like this …
This is the view out the window right now as we wait for better weather.
Taking a break on the Kanektok River.  It was 11 degrees when we landed and you can see the remnant ice on the river.
Kanektok River.
The Middle Fork of the Goodnews River.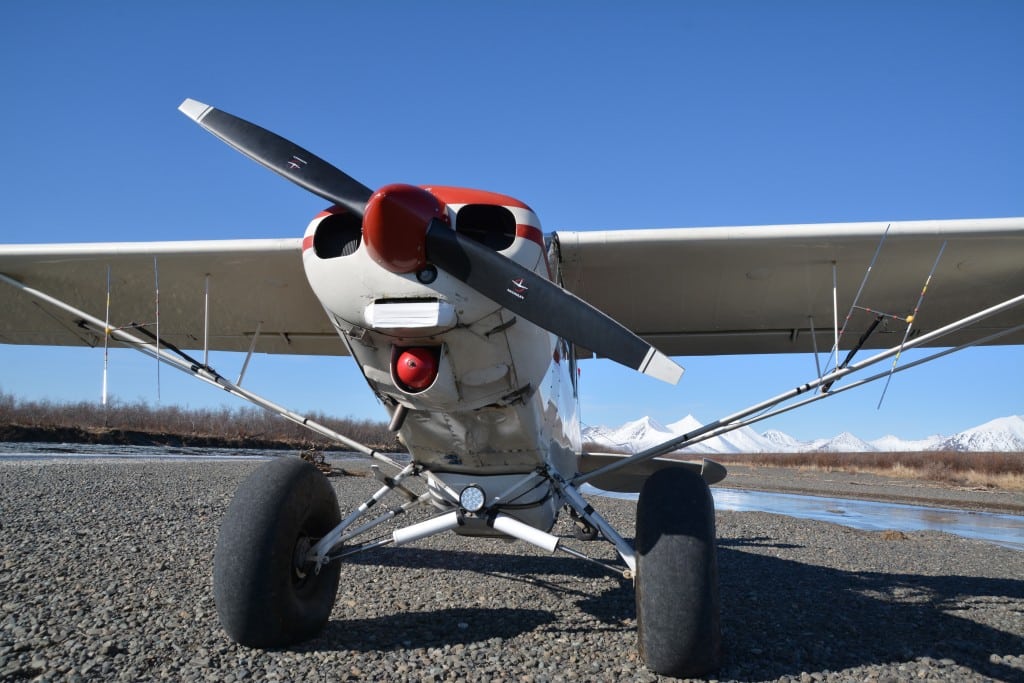 Middle Fork Goodnews River.
An old dredge at the platinum mine near Platinum Alaska.  Approximately 540,000 ounces of platinum have been mined here since the 1920's!  At $1480 per ounce that's quite a sum.
Tailing piles at the platinum mine.  For more information on this platinum mine you can check out this link to a wikipedia description.
The village of Platinum.
The village of Twin Hills.
Round Island off the coast near Togiak.
Ualik Lake with a skim coat of ice and snow.  Uncertain to the season just like the rest of us.
Refueling in Lime Village.
Nearing the village of New Stuyahok.
Mike landing on the Shore of Togiak Lake for a break.
Togiak Lake.
Togiak Lake.
Togiak Lake.
Togiak Lake.
Another weather day hanging out in the bunkhouse telling lies to each other.
Taking a break and discussing the weather in the Goodnews Drainage yesterday as a cold front moved in.
Taking a break on the Togiak River.
Refueling in Togiak.  I needed to taxi behind this DC6 to fuel.  I decided that would be a poor choice.  So I shut down my cub and waited for the 4 engine beast to move out of the way.  Love that sound!
This is the DC6 departing Togiak.
The R44 coming in for landing on the Togiak.
I'll post more pictures as I am able.  We have had some time off because of the weather and even though I hate not flying, it was really nice to have Easter off.  Happy Easter everybody.  I wish I could have been home to go to church with my family.  Jesus is risen, I do believe that, not because it's convenient, or fits my world view or culture perfectly, but because I believe it is actually true.  I mention it because … if you've never considered that the story of Christ, as told in the Bible, is true… you might consider it. At least consider why do not believe.  If it's from what you've heard, but you've never investigated, it might be time.  Find a Bible and read the Gospel of John, it might just tweak your mind.