On a lake in the Talkeetna Moutains.
Morning Sun hitting the top of Denali.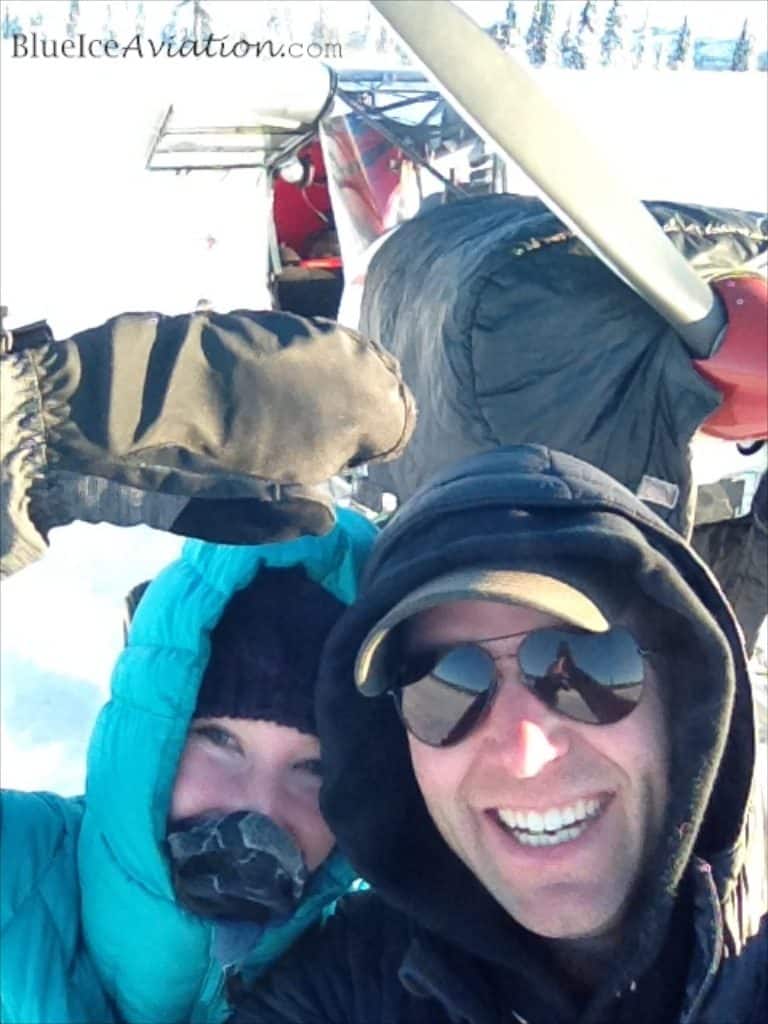 Smiling for the camera at -25F.
Arguably the best part of the day.
I spent the last 5 nights in Talkeetna.  We bunked and ate at Latitude 62, with a couple of outings to the Twister Creek Restaurant.  Both establishments are excellent.  I put a few hours on the Super Cub, and we had great weather.  It got a bit breezy on the last day, but we all made it home before the freezing rain.  Each morning it was -10F to -15F, but we never saw colder than -25F.  There are probably funner things to do than fly around at those temperatures, but it makes you tough, and if you dress right, it's really not bad.  Plus, it's almost always warmer at altitude than it is on the ground, so you learn quick to make the pee breaks very short.  We ended up spending pretty much every daylight minute airborne.
South Central Alaska has had an interesting start to the winter season.  It was mild and calm well into November, but then we got slammed with a freezing drizzle snow storm that buried the higher elevations with snow, then the temperature plummeted.  Because of this, the overflow will be exceptionally bad this winter.  The lakes and ponds had just barely gotten a few inches of ice when they got covered with 2 foot of insulating snow.  I landed on one airstrip that had nearly 18 inches of powdery snow, I landed on a lake with 4 inches of snow and good black ice underneath, and I landed on another lake that was a slushy slog of overflow, and all three spots were within 15 miles of each other.  Its the typical hodge-podge of conditions out there, and it makes finding a place to land a bit challenging.  Yesterday it was 15 degrees and my neighbor showed a gust of 80.5mph on his wind station, this morning it was 22F degrees and raining.  I love Alaska.
Oh ya,' and if you check out the websight we've got our New Season Specials up!