I got up yesterday morning to fly from Wasilla down to Homer.  The weather was marginal in Soldotna so I was on weather hold until noon when the radar returns finally started to dry out and an improving trend was in place.  I flew south for 2 hours under sunny skies and calm winds.  I noticed along the way that I was apparently flying in a corridor of good weather that was 20 miles wide.  I thoroughly enjoyed the sunshine, and the view, and even got a couple of nice photos along the way.  When I arrived in Homer there was not enought daylight left to get any work done so I tied down the Cub and donned my wing covers and engine cover as the first snow flake fell.  I crawled in the truck and left the airport with heavy snow falling.  Conditions worstened drastically over the next 30 minutes.  It snowed heavily for three hours and visibility was reduced to less than 2 miles with an undefined cieling. It's always amazing how fast reduced visibilty and precip can form in February, in Alaska, and especially on the coast.  I love Alaska for that attribute, you just never know what it's going to throw at you.  But yesterday afternoon I was happy to be sitting in K-Bay coffee house sipping tea.
Crossing Tustumena Lake.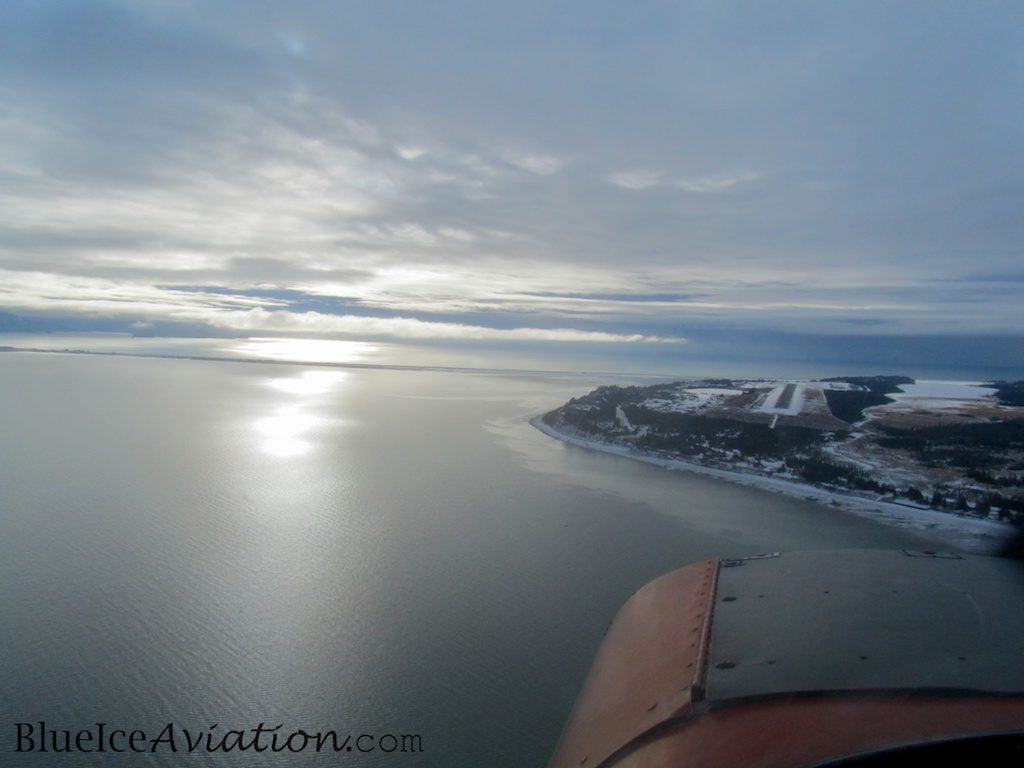 On final approach to Homer.
The Homer Spit sticking out into Kachemak Bay.