We hauled a 41.5″ ram out of the Talkeetna mountains this month.  The best part is that we did not even know it was in there.  All we knew was that there were rams in the valley, and we believed they were legal.  These guys stayed and hunted for 7 days and took this beautiful animal as a reward.  
On the other hand, I just picked my brother up from his sheep hunt.  I dropped him in an area where I have seen some nice rams in the past.  We did no buzzing of sheep on the way in, even though we saw sheep.  My brother walked his legs off, and never saw a legal animal, there is nothing wrong with that.  He was in sheepy country, he hunted hard, he glassed numerous rams, and he never squeezed the trigger, but he had an epic experience.  It's called hunting, not killing, for a reason.  We believe in the hunting, and taking of game, NOT spotting, buzzing, landing, and killing.  I struggle to call the latter a "hunting trip".
It is always nice to show clients animals from the air.  It makes them feel good, and it makes me feel good.  But, #1) it's not always possible to find the game on a quick pass and #2) It's usually not the right thing to do, to go buzzing animals in the middle of hunting season.  Airplanes buzzing sheep have spoiled two of our clients opportunities this year already.  It is infuriating to the hunter on the ground when a pilot/wannabe-hunter buzzes a sheep three, four, five times.  These are just a couple of issues that we deal with every day in this line of work.  It's all really fun stuff, but things go sour when people forget that hunting is supposed to be a memorable and enjoyable experience as a whole, not just a kill.
41.5″ Talkeetna Ram.
Bull caribou on the ridge.
Happy hunter headed to the plane with his Chugach ram.
Cloudy, beautiful, days.
My cessna 185 departing one of my favorite places.
Another beautiful Chugach ram taken after a full 10 day hunt.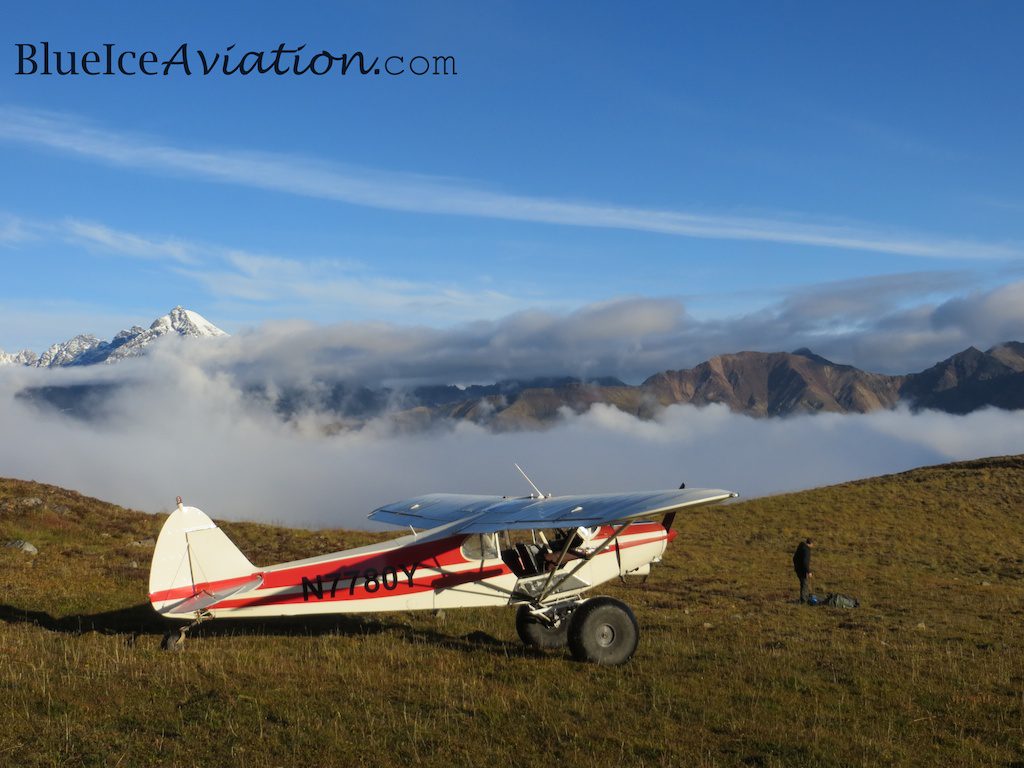 Picking up my brother after an awesome hunt.